Mechway are manufacturers of Perforated Metal Trommels and Screeners, suppling the UK Market as well as customers globally.
Our engineering ensures our trommels are manufactured to the customers exact specifications so as to avoid a poor production rate, unnecessary damage and down time.  Mechway can advise on perforation type and shape, so that different materials can be screened quickly and cleanly.
What They Can Be Used For
Our trommel screens are highly efficient in the separation of wood chips, top soil, compost, domestic waste and aggregate, The rotation drums remove larger pieces of material to allow the fines to drop through and exit the screening process via rubber pleated conveyors to the storing bay, ready for dispatch or sale.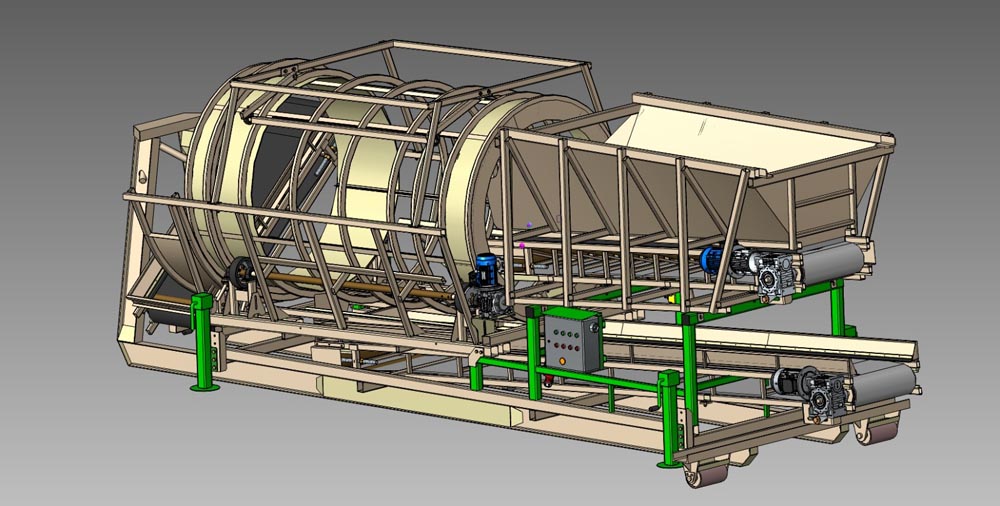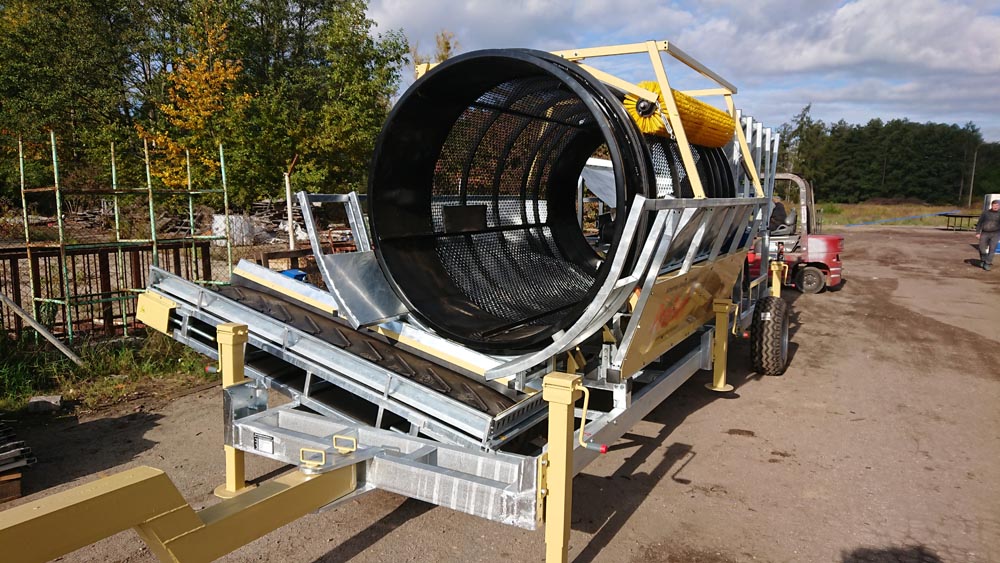 We can also develop equipment based upon specific project requirements or throughput of material.
Designs can differ based upon, different drum sizes, capabilities, and belt conveyor lengths with equipment making its way to customers In Eastern Europe and as far afield as Africa. 
We also provide excellent customer service including a supply chain of spare parts when required.